ADESS AG presents the ADESS-03 EVO LMP3 sports car
The ADESS-03 EVO will hit the track this month for its first tests. It features a new engine – NISSAN VK56 - with 460 hp, a traction control, a new driver safety kit (including side protection zylon panels, reinforced seat and headrest), a twin-elements rear wing, an improved rear suspension geometry and a shorter wheelbase.
In 2020 the ADESS-03 EVO will be eligible for the European Le Mans Series (ELMS), the Michelin Le Mans Cup, the Road to Le Mans and the Ultimate Cup Series. In 2021, the racecar will be eligible for the Asian Le Mans Series (AsianLMS), the IMSA Prototype Challenge, the LMP3 British Cup and the Gulf 12 hours and in 2022 for the LMP3 Cup Australia.
The sports car aims to provide teams with a low-cost, turn-key and easy to drive prototype.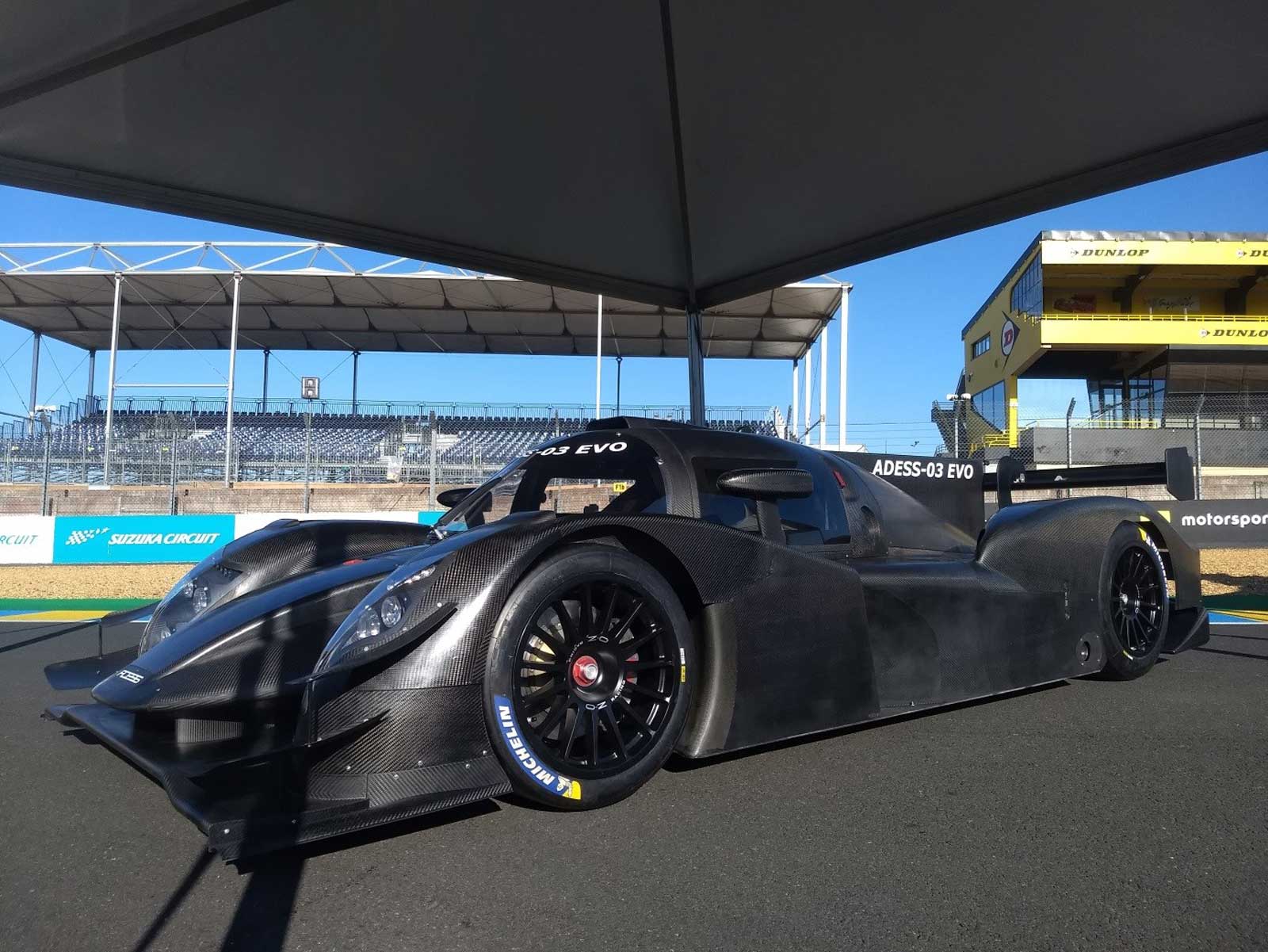 Stéphane Chosse, CEO ADESS AG: "I am delighted to announce the ADESS-03 EVO today. The ADESS-03 EVO has been designed in the spirit of the new 2020 LMP3 technical regulations which allowed us to update our existing chassis focusing mainly on safety and performance. We took into account the feedback from our customers and focused our efforts on increasing car performance and handling. I´m looking forward to seeing the ADESS-03 EVO running on track."
ADESS will offer an on-track spare parts service and a wide range of technical support tailored to the customer´s needs throughout the whole season.
For more information, please contact us.
Contact Info: ADESS AG
Phone: +351 219 737 420
This email address is being protected from spambots. You need JavaScript enabled to view it.