ADESS AG and G-PRIVATE RACING SERVICES join together in exciting new LMP3 project
G-PRIVATE RACING SERVICES, the German based racing team, are set to launch the brand-new ADESS-03 LMP3. The collaboration will see the first ADESS LMP3 team from Europe competing in various endurance series offered worldwide.
The introduction of the ADESS-03 LMP car is an exciting step forward for Helmut Gay and his motorsport team, G-PRIVATE RACING SERVICES. To date they have been very successful competing with their GT cars in various European sprint and endurance series (ADAC GT masters, Sportscar Challenge, 24h Nürburgring, VdeV, Italy Endurance, FIA Middle-East).
Team manager Helmut Gay:
"We are very inspired to be working in such close collaboration with ADESS AG. We have initially ordered two ADESS LMP3 cars. These LMP3 prototypes can be entered into several series across the globe. To begin with we'll focus on endurance series such as the French VdeV, the Italian Endurance Series and of course the coveted ELMS.
"To date, we have arranged driver contracts with Jürgen Alzen, Sebastian Stahl and Sebastian Grunert. These highly experienced individuals demonstrate a strong pedigree in endurance racing. We are looking forward to announcing further drivers to add to this experienced rosta in the very near future."
The September 2015 European industry and press launch of G PRIVATE RACING SERVICES´ ADESS-03 LMP3 is taking place at CIRCUIT MALLORCA. The event, attended by industry leaders, press and drivers will be hosted at their pit lane, purpose built, professional events based conference facilities. The circuit will also serve as the race test and production facility for ADESS LMP3 vehicles.
The LMP3 race car production will be at CIRCUIT MALLORCA. The combination of ADESS AG and G-PRIVATE RACING SERVICES working form their newly constructed trackside garages will offer significant advantages to their race car customers. Clients will be able to test the vehicle on the proprietary race circuit and at the same time gain valuable technical insight into the production.
Stephane Chosse, CEO of ADESS AG:
"ADESS AG will set up our own construction facility in the workshops at CIRCUIT MALLORCA. Together with G-PRIVATE RACING SERVICES we will continuously make available on-site LMP3 race cars to ensure a competitive edge for our clients in both testing and development. This highlights a clear advantage over our competition in being located directly on the pit lane of our in-house race track. This allows us to offer our clientele visits and tests of our LMP3 cars at any time. The circuit in Llucmajor, Mallorca, is conveniently located just 5 minutes from the airport which in turn is a short flight for the 500 million inhabitants of Europe. Given that Mallorca offers a fairly dry, mild to hot climate year round we are in the privileged position to be open all 12 months of the year offering comprehensive testing facilities. At our factory, ADESS AG in Munich, we are working tirelessly to ensure delivery of the first ADESS-03 LMP3."
G-PRIVATE RACING SERVICES will operate as a professional development and race team. We will offer support and care for our future clients in their selected race series along with the guarantee that we will not be competing directly against them. We offer an extensive supply of race equipment and knowledge with five fully-equipped race liners also available to complete the comprehensive package on offer.
Helmut Gay and Stephane Chosse say:
"The close collaboration of producer and race team right on location is extremely beneficial for both parties. Under these optimal conditions we both look forward to forming a solid partnership and launching a highly successful brand under the LMP3 banner. Additionally there will be a number of local jobs created by this collective project."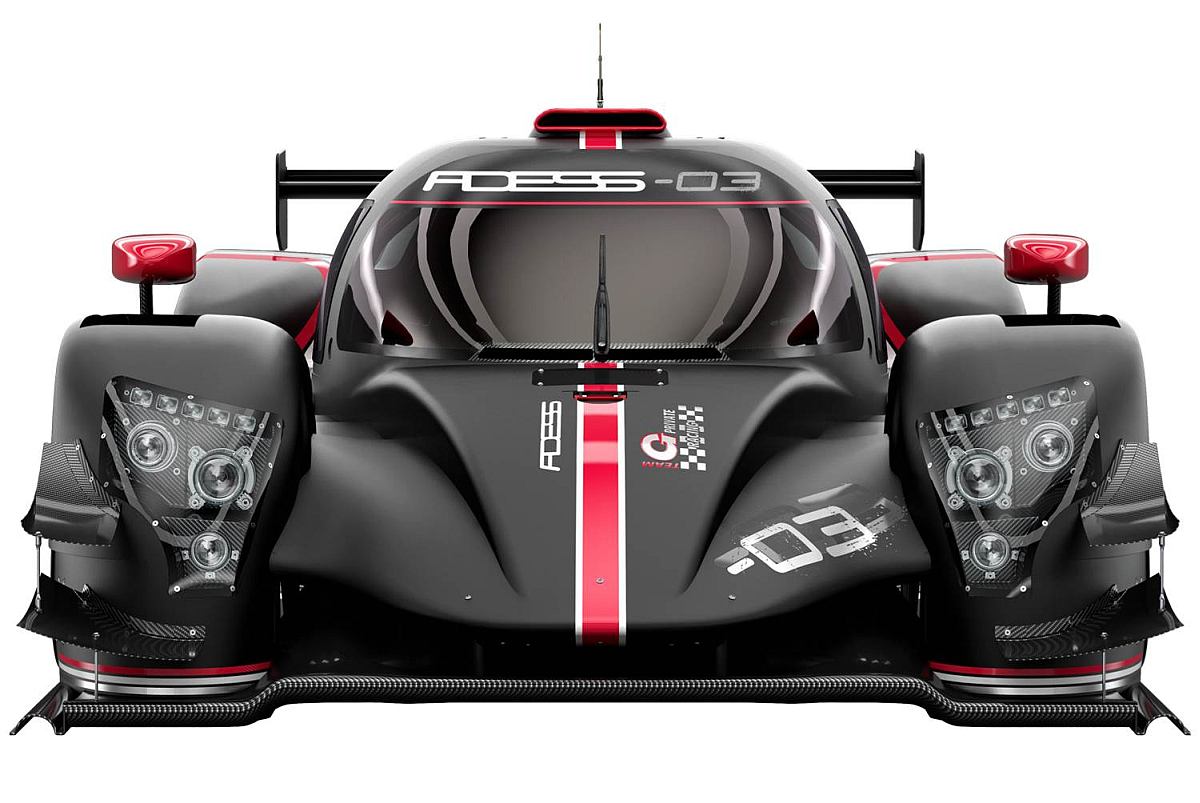 ADESS AG
Phone: +49 89 3090 895 0, This email address is being protected from spambots. You need JavaScript enabled to view it.
Balanstrasse 73, 81541 Munich, Germany
G Private Racing Service
Phone: +49 8282 828200, This email address is being protected from spambots. You need JavaScript enabled to view it.
Bahnhofstrasse 108, 86381 Krumbach, Germany
Circuit Llucmajor S.L.
Phone: +34 971 44 60 90, This email address is being protected from spambots. You need JavaScript enabled to view it.
Ctra. MA19 km 16.800, 07620 Llucmajor, Mallorca