Second 03-ADESS LMP3 car announced to be from TEAM ALL-SPORTS in Switzerland
The Swiss TEAM ALL-SPORTS recently visited the Munich based manufacturer ADESS AG to view the development and production of the ADESS-03 LMP3 race car. TEAM ALL-SPORTS were extremely impressed with the companies´ professionalism, quality standards and assembly techniques and have subsequently awarded ADESS AG the contract to build an ADESS-03 LMP3 vehicle.
Team Owner Dieter Zuber comments:
"Stéphane Chosse and his team at ADESS AG convinced us with their seamless professional approach in both development and production. Further to this they are making available an extensive service package, spare parts and the invaluable cooperation of project partner G-PRIVATE RACING SERVICES. With this support, we at TEAM ALL-SPORTS, are able to deliver the varying customer demands efficiently and within a tight time frame. In short we feel ADESS AG can confidently deliver a quality product in this short window. In the various meetings in Munich it soon became apparent that with their level of commitment and the advanced stage they are at in the project that ADESS AG was the company we would prefer to work with. We believe that they are the leading manufacturer in this new racing class and are excited to be working with them."
This Swiss team car, the second ADESS-03 LMP3 to be ordered, will combine both regular and fresh faces in their driver line up. Otto Dragoun (AUT), piloting the second ADESS-03 car by TEAM ALL-SPORTS, bringing a host of experience as an established, successful driver in various long distance prototype and GT series. Dragoun will be assisted on the one hand by the youthful, talented, Majorcan rookie, Albert Coll (ESP), regular Balearic kart champion and on the other hand, the master of Formula FBEA and shareholder in CIRCUIT MALLORCA and owner of TEAM ALL-SPORTS, Dieter Zuber (CH). Zuber brings a wealth of driving experience and maturity to complete the balance of the team. Technical support and management will be provided by G-PRIVATE RACING SERVICES, with which there is an existing established successful relationship.
Team owners Dieter Zuber and Helmut Gay say:
"We are very pleased to announce that we have managed to select all our competing drivers at such an early stage for these cars. This enables us to focus on targeted testing and development runs with the new ADESS-03 at our own circuit in Mallorca. This will help to ensure we have both reliable and fast cars in this exciting new endurance category. This also means all our drivers will have many test kilometres driving the new ADESS LMP3 vehicle prior to racing."
Stéphane Chosse, CEO of ADESS AG:
"Construction of the two ADESS LMP3 vehicles is proceeding smoothly with first seat fittings already completed in Munich. Thanks to the combination of fast experienced drivers such as Alzen, Stahl and Grunert together with the carefully selected balance of drivers in the second ¨Swiss´car,ADESS can utilise this broad spectrum of experience in the newly formed LMP3 group to gain vast experience and constructive knowledge at such an early stage in the teams development."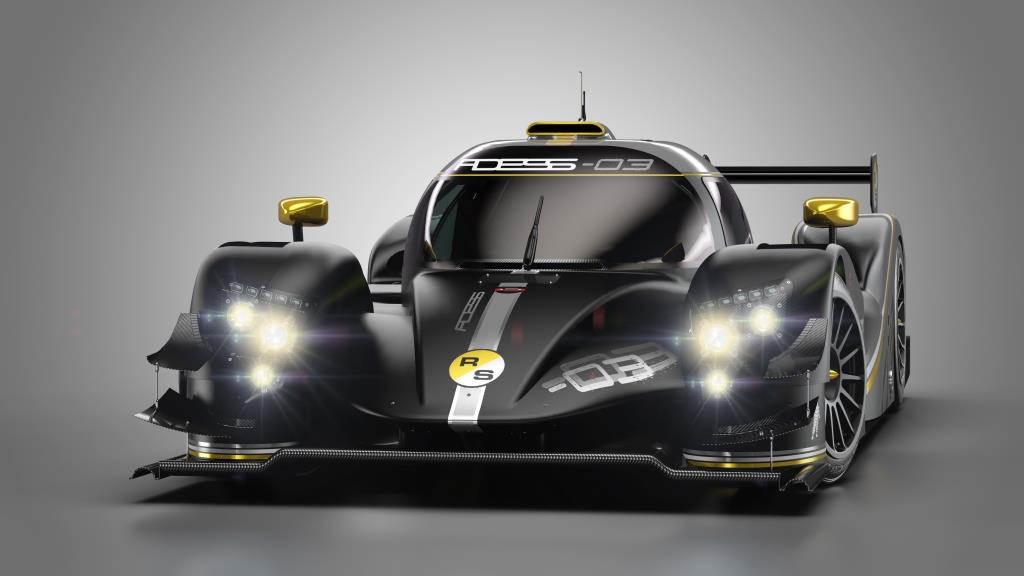 CONTACT:
ADESS AG
Phone: +49 89 3090 895 0, This email address is being protected from spambots. You need JavaScript enabled to view it.
Balanstrasse 73, 81541 Munich, Germany
TEAM ALL SPORTS
Dieter Zuber
R. Schlierholz AG
Phone: +41 31 849 01 11